Shelter Lodge is located on Shelter Island.  It is a twenty minute boat ride from Auke Bay Harbor in Juneau.  The lodge is nestled in a lush green forest among evergreens, alder trees, thimbleberry bushes and more. The main lodge building is the hub where many meals are enjoyed among friends and family sharing stories of their daily adventures.
Breakfast Nook – Enjoy a filling breakfast before heading out for your fishing adventure. 
Continental breakfast is available at 6:00am. 
Hot breakfast is served buffet style at 6:30am.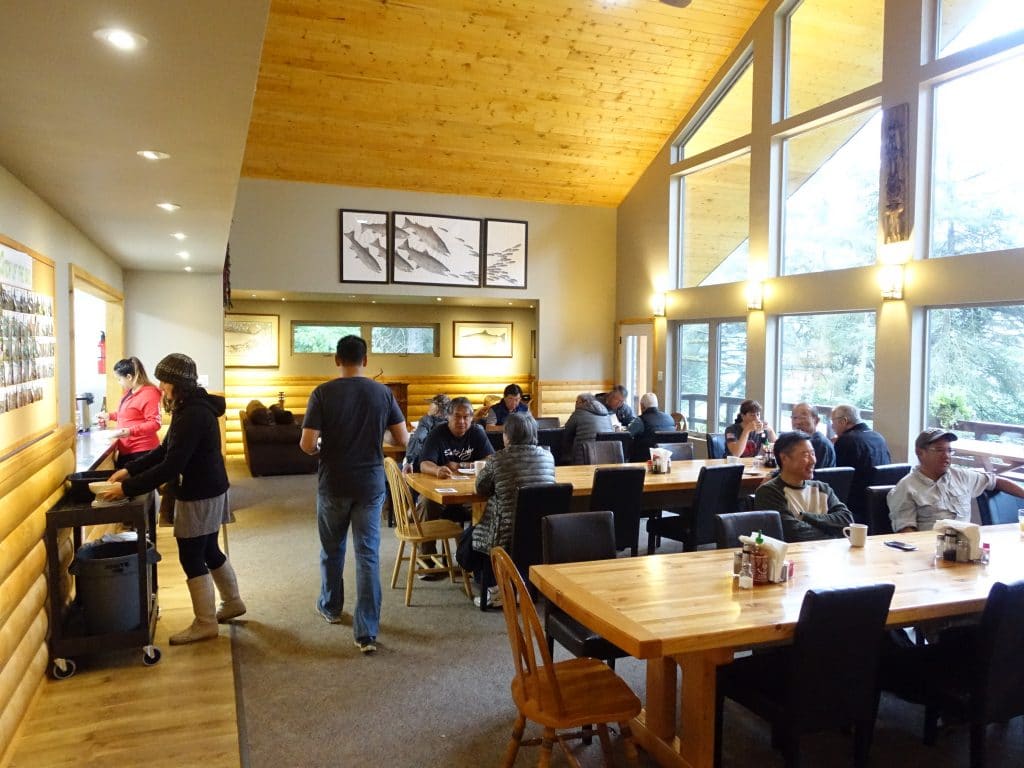 Warm up by the fire place!
Coffee, teas and cocoa are always available!
Dinner time is always a favorite event at Shelter Lodge.  Good food with good friends will always produce good times!
Pupus start at 6:00pm and main dinner service begins at 6:30pm.
Comfortably appointed rooms are furnished with twin, full, queen or king size beds. Each room has a bathroom, heating, daily maid service and can accommodate double, triple, or quadruple occupancy.